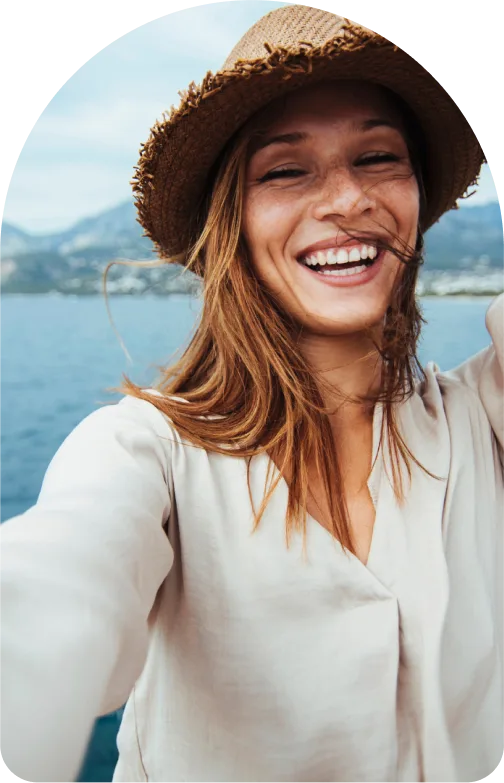 High Performance Influencer Campaigns

Customizable influencer campaigns with the click of a button

A database of 4 million influencers spanning across topics from beauty and lifestyle to health and wellness.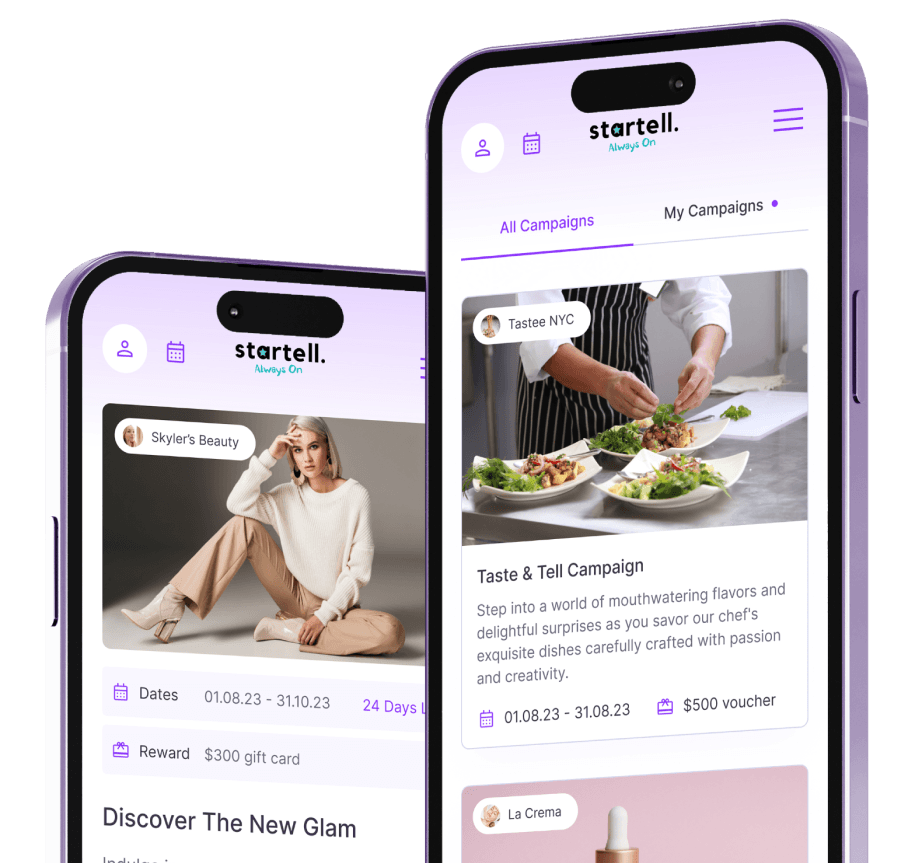 Discover the ultimate influencer experience with our app! Unleash your potential, connect with like-minded creators, and amplify your reach. Whether you're a seasoned influencer or just starting, our platform offers powerful tools and a vibrant community to help you thrive in the digital world. Join us today and elevate your influence like never before.

For influencers looking to connect in authentic collaborations, our app is your key to enhancing your influence. Explore the creativity of a diverse range of creators ready to showcase your content, forge meaningful partnerships, and increase your engagement. With an intuitive user interface and innovative features within our app, you can tap into the potential of influencer marketing. Are you ready to boost your impact? Discover now!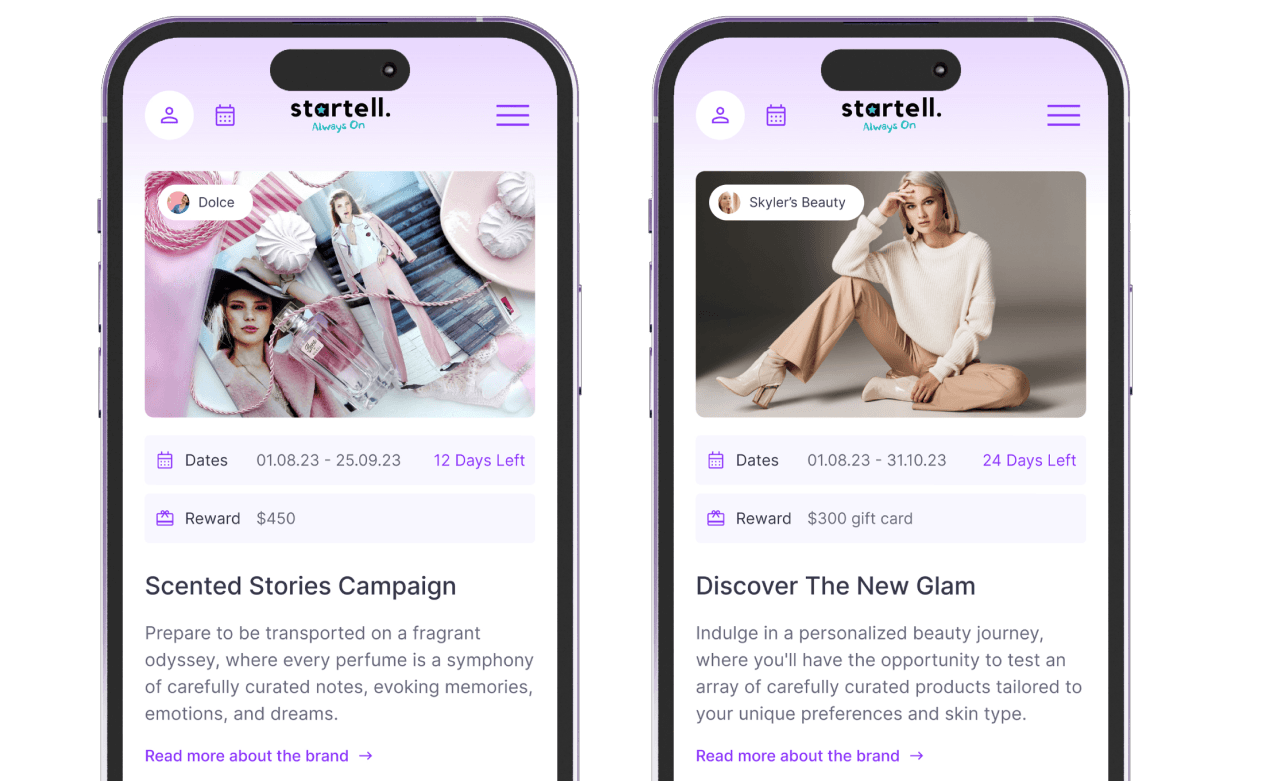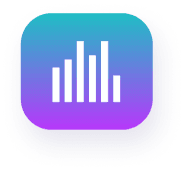 Real time sales data keeps you updated on the success of your campaign.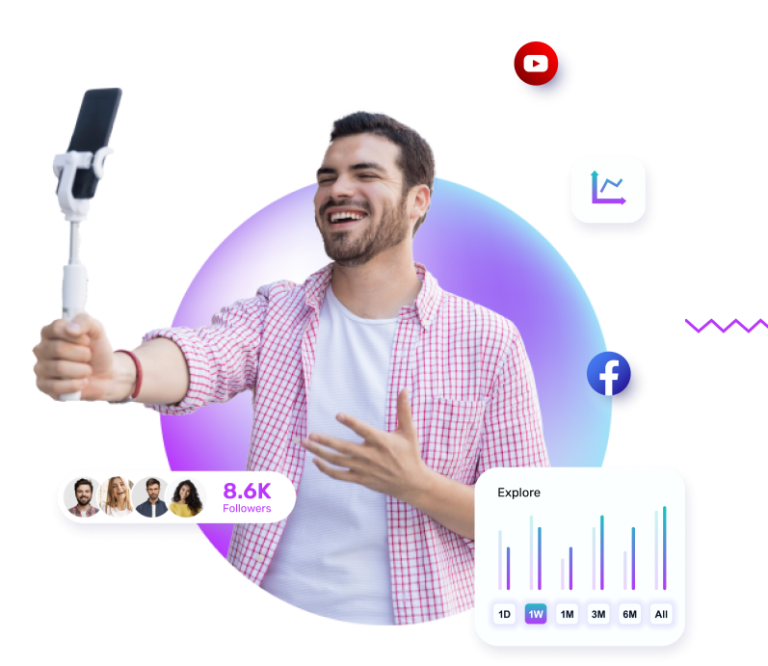 What Startell Can Do For You

Influencers - from Off to On
PPC Campaigns
Switch it ON


Information System for Working with Influencers

"
I have been working with Startell for over a year, in a difficult field. The staff and services are professional, patient, honest and pleasant. I highly recommend!
"
I would like to mention Startell as a worthy and professional company, real partners along the way. Both in times of crisis like in Corona and in routine, know how to give the most creative solutions to the brand. Soak up a relaxed atmosphere thanks to the professional staff and services in project management.
"
We needed to use beautiful influencers and create a huge buzz for our brand. Startell's staff did a great job at matching us with great models. Superb!
Subscribe to our newsletter